DigitaL, design & Social
Traffic Generation, Inbound content, lead conversion, social media management
and so much more...
We know that your customers display different behaviours and have different expectations and needs depending on the channel and their moment in the lifecycle. We help you acquire and retain lifetime value across SEO, email, paid search, display, social, influencer, and affiliate marketing.
Let's develop and execute a month-over-month strategy and workstream that supports your business, while also prioritising efforts to maximise ROI.
It all starts with a content programme which has moments of interaction and learning across the customer journey. Whether it is at that first contact moment, or if they are loyal customers. We strive to create exceptionally tailored content leading them through their decision making process.
With our guidance on SEO, we will set up your content into clusters of topical content which stand out successfully with search algorithms and your audience.
Community engagement is built on valuable exciting ways to connect with audiences through blogs and this builds SEO so you win across Google and other search algorithms.
Frequently Asked Questions
What is a digital strategy?
A digital strategy establishes the overall direction that a business will follow digitally. Key to the strategy is the definition of the digital vision – acting as a North Star for the business to follow, it provides digital purpose, aligns the organisation and is fundamental to the digital ambition of the business. The digital strategy outlines the channels, assets, platforms and tools required to achieve these objectives and deliver the results.
What is meant by social media marketing?
The term social media marketing (SMM) refers to the use of social media and social networks to market a company's products and services. Social media marketing provides companies with a way to engage with existing customers and reach new ones while allowing them to promote their desired culture, mission, or tone. There are literally hundreds of social media channels to choose from such as Facebook, Twitter, LinkedIn, Instagram, YouTube and Pinterest.
How do you effectively advertise on Facebook?
Firstly, you will need the Facebook pixel in the backend of your website to track traffic being delivered by Facebook. From there, effectively advertising on Facebook involves establishing a budget, creating a marketing strategy and learning from Audience Insights. Because Facebook collects user data, it can target your advertisement to those who are most likely to be interested in your product or service. The platform also features an analytics tool to helps you understand which ads drive interest and sales. Key takeaway: Facebook ads can be a great way to reach more people.
How can Facebook boost your business?
Facebook is a great tool from brand awareness to sales. You can use the platform in so many ways. When done well, using Facebook for your business gives you the opportunity to reach new audiences, generate leads and increase sales. It is fair to say that unless you have a large, engaged customer base already, you will need a combination of organic posts and paid ad campaigns in order to boost your business.
What is omnichannel marketing?
Omnichannel marketing focuses on delivering a consistent and personalised experience for shoppers across all channels and devices. The guiding principle of omnichannel marketing is that it's shopper-based, not channel-based. Using omnichannel, you get to provide users, shoppers and customers with a unified experience. This not only leads to better user engagement, but also better sales and brand awareness.
Why does omnichannel marketing and engagement work?
Because it puts the customer first. The customer chooses how they want to engage with your brand and which channel is suitable to them at that moment. Many companies run different campaigns across different channels. This means the channels and various campaigns remain disparate silos of different information. Not so if you're operating with an omnichannel marketing strategy.
What is Branded Content?
Branded content is a marketing technique that involves creating content that is directly linked to a brand, allowing consumers to make the connection with the brand. It's main characteristics are: focused on the values of the brand, not on its products or its services; seeks to generate conversation and notoriety around the brand; generates added value for the user; the content may be co-created; and along with ALL good content it appeals to the the readers emotions and includes good storytelling. Branded content is also not to be perceived as invasive to a customer.
What is Lead Nurturing?
It is the process of pointing prospects in the right direction and developing a relationship with them, answering their questions and helping them with the buying process. Nobody comes to your website ready to buy, more often than not, potential customers will need to be provided with further information before the actual sale.
How do you create a content strategy?
You need to establish and define your goals, target audience and content channels before setting clear and achievable KPIs (so you know what success looks like). You then assess your current position by reviewing all of your content 'assets' to decide whether you can repurpose or whether you need to create new content. This will enable you to discover where you have content gaps. You can then create a content calendar which will plan out your campaign.
Our Work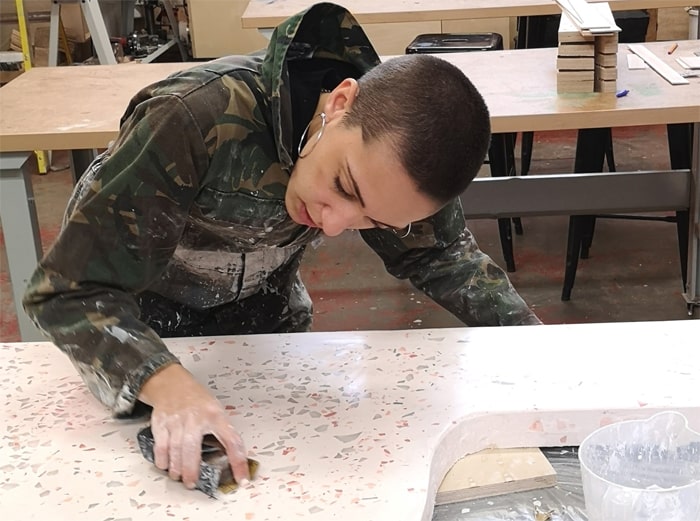 Daniela Rubino
Take a look at the work we did with Daniela (a bespoke furniture designer).
Digital & Social Strategy with Ads, Content, Social & Stripe Payment Commerce Subscriptions.
Resources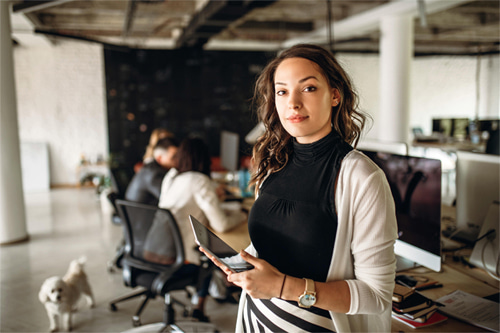 Discover Inbound
Inbound Marketing is a sure way of generating better leads for your business. Take a look at our resources page to discover more.